It's been a year since we last spoke. Apparently you're supposed to write a post at least once a month, otherwise your blog is a ghost town… but let's not dwell on that.
On the bright side, a lot has happened and I have plenty of photos to share. By the way, if you're interested in far more timely updates on what we're doing, please do have a look at Sirem's Instagram account.
Obviously COVID-19, lockdowns, and quarantine have profoundly affected millions of people's lives over the last few months. We hope everyone is getting through this difficult period as best they can. It must be particularly tough for those of you living in apartments with not much access to outside space. The embarrassing truth for us is that the pandemic has hardly changed our lives at all. Of course Turkey had a strict lockdown period, and we now wear a mask to go to the shops. But most of the things we do continue as before. Turns out we were already pretty socially distanced!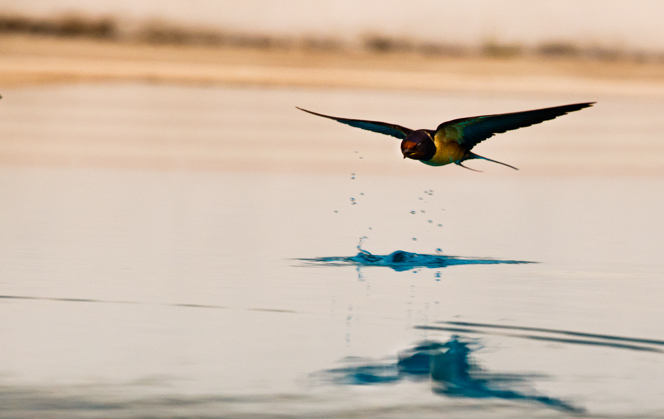 Let's start back at last summer. Every year as it gets warmer swallows start to appear in our skies. Presumably they've flown up from Africa. They particularly like drinking from our pool. This year I was ready for them and lay in wait with the zoom lens. They move so fast that it's really hard to get a good photo: for every decent shot there were dozens that were out-of-focus. This was the best one I managed.
Last summer was our busiest so far in terms of guests. (Ah, the "before times".) Most days were spent cooking, cleaning, and looking after people, and thus construction slowed right down. Not to complain though: it was great to have some money coming in, and it's always very satisfying to see people enjoying the place.
Dean and Nala were two guests we won't forget in a hurry. One fine morning Dean pushed his bicycle up our steep driveway. (I knew we would get on as we were both wearing Crocs.) He then revealed Nala, his lovely cat, sitting in a basket on the handlebars. Dean is on a mission to cycle around the world, and he had found Nala as a lost roadside kitten in Bosnia that he couldn't bear to leave behind. They'd had a tough couple of days on the road from Izmir and a couple of flat tyres in a row and I think our place was a nice break for them both.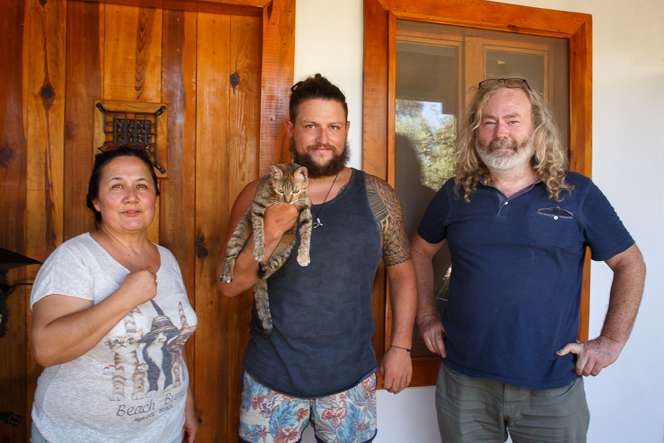 They had a really close bond, unsurprisingly. Nala was amazingly good at travelling and sitting in the bike basket for hours on end. There was much discussion about how none of our cats would tolerate it for more than ten seconds.
Their travels have been interrupted a bit by COVID-19 and border closures, but they're still on the road and you can see their further adventures here. I should add that Dean is a great guy and is raising a lot of money for animal charities.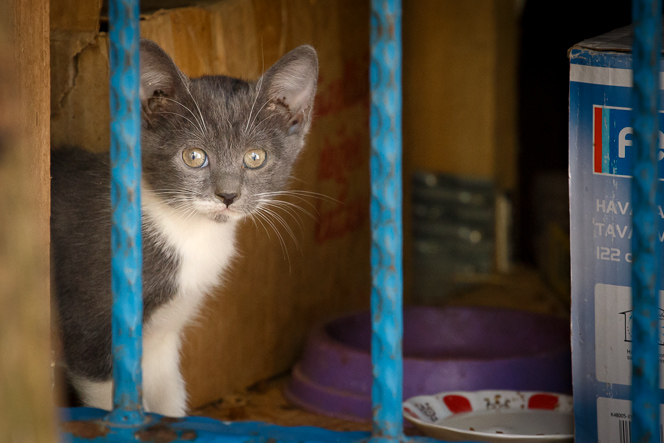 Speaking of cats, as we often do: this is a shot of a beautiful grey and white kitten who we first noticed in late summer, when we realized her mum was raising her in our old barn. We still have roughly the same number of official pets, but a lot of the local strays, especially cats, have a kind of satellite status. They know that they can always drop in for some food, basically. The little one in the photo is now fully grown and a bit wild, but definitely still around. I regret that we missed our window to catch her and take her to the vet for vaccinations and spaying.
One thing that surprised us last year was the number of times we got requests from families to set up the room for mum, dad, and two kids. We thought that maybe we should have seen that request coming and promptly built a couple of single beds on wheels. Combined with the existing sofa in each room this gives us a lot more flexibility. Also, when they're not in use, and with some appropriate cushions added, the single beds can double as flat sun-lounges by the pool.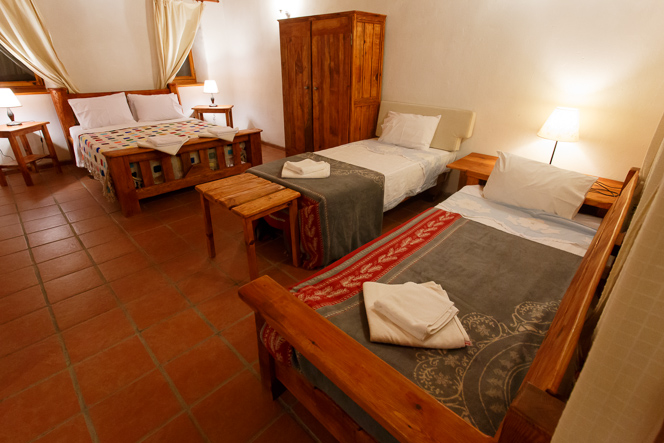 Summer turned to autumn, as it tends to do. We decided to pick our olives earlier this year, so that we could try for extra-virgin olive oil, using the cold-press machinery that our local pressing plant has had installed. You get a lower yield (maybe 20% less oil?) but it does taste amazing.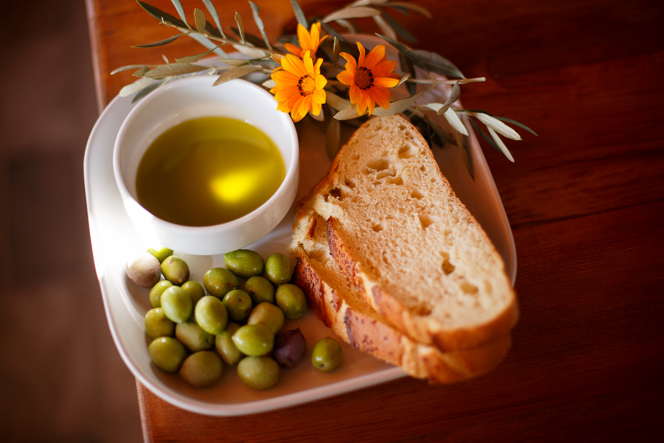 And then suddenly it was winter. The weather can still be nice here all the way through November, but there's always a day in December when it's properly cold and you realize you have eight or ten weeks of chilly weather and frequent rain to look forward to. The cats of course respond by spending more time inside and more time lying around (if that's possible).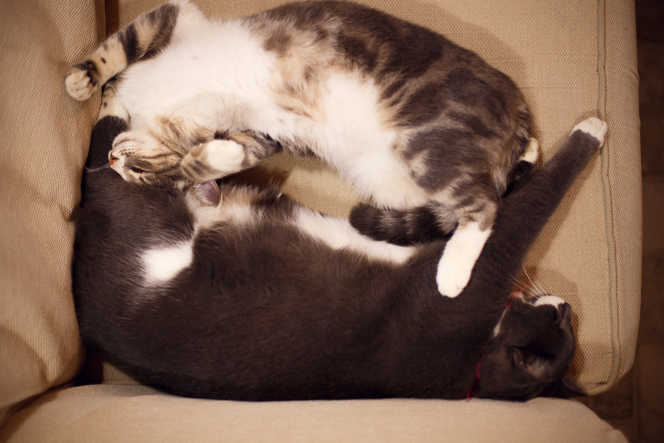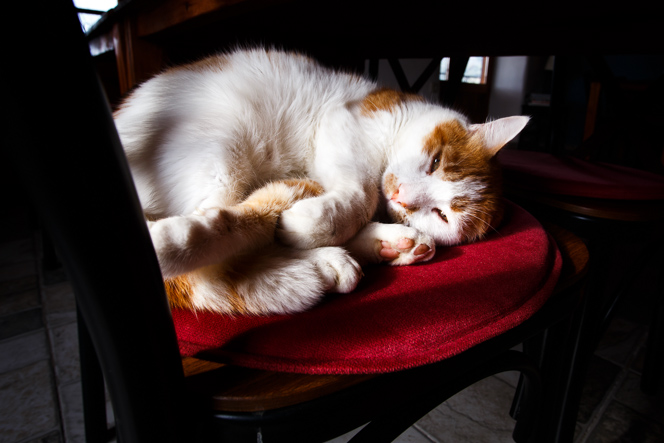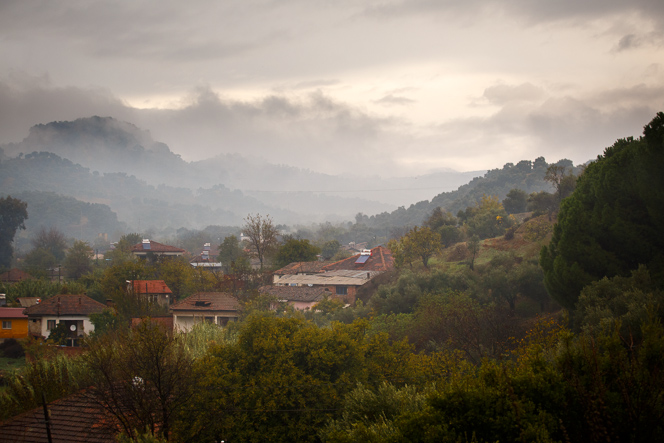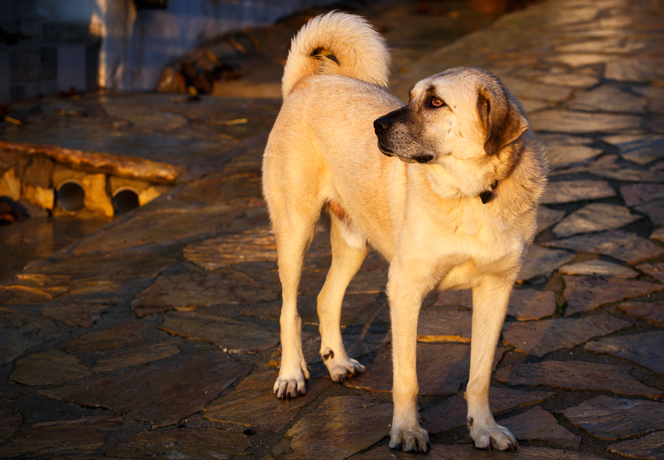 With guest numbers naturally tailing off as the weather got colder, it was time for us to re-assess where we stood on building the house. Here's how it looked on the 5th of December 2019.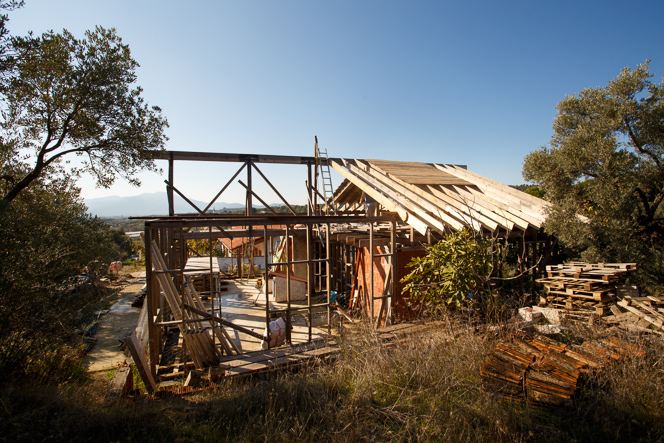 We had managed to get some of the rafters up, but in truth it didn't look all that different from the way it had a year earlier. (In our defence, there'd been a lot of work to do on finishing rooms three and four in the intervening months.)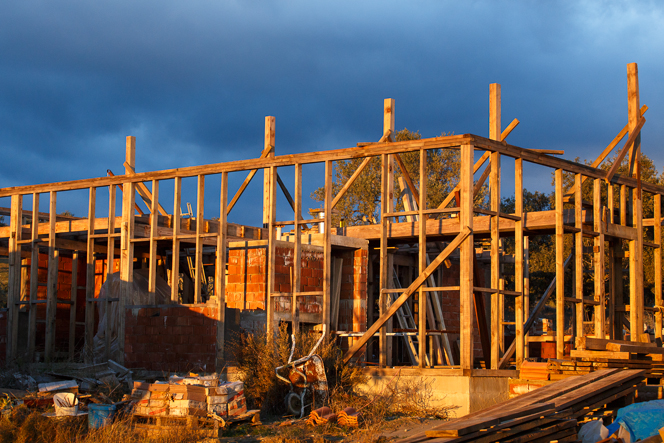 One of the reasons progress was so slow was that with just Sirem, Çisem, and myself doing the work, we had to do all the heavy lifting of rafters using ropes and pulleys. That's all fine, it works well and is safe, but it takes ages to set up the rigging in a new position. And so we would typically manage only a couple of rafters a day.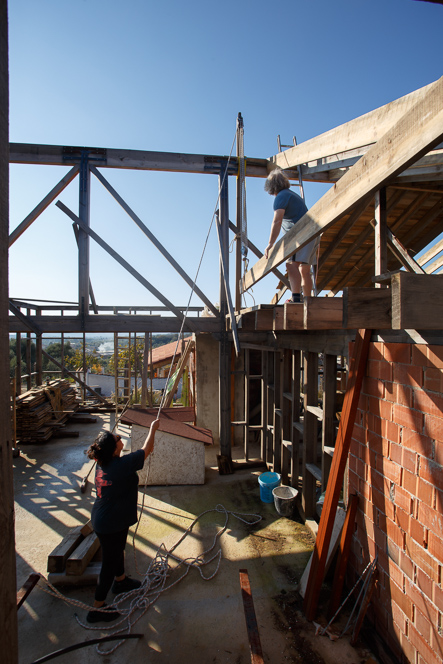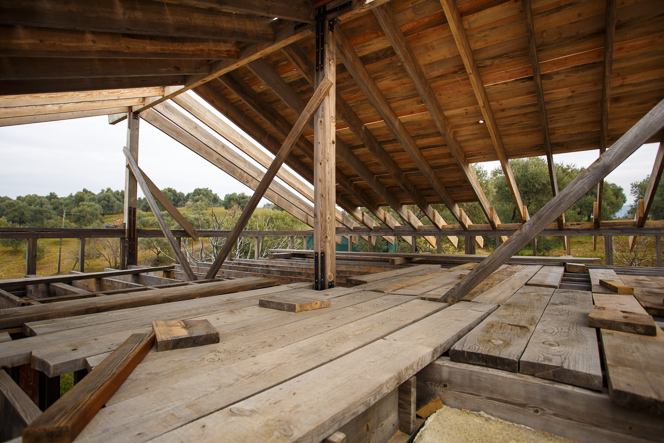 So we decided we needed some help. We thought that the timber frame of the house had been exposed to the elements for long enough and it was time to get the roof on as soon as possible. We hired a couple of local guys and that worked out well. Progress was much faster.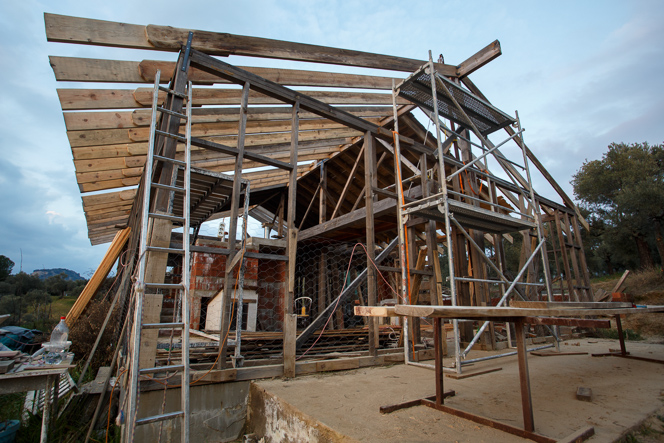 We also rented some proper scaffolding, as you can see in the shot above. That helped a lot in making it safer to do work at height. It's 5.4 metres from the main roof beam down to the concrete slab, so you really don't want to come down the hard way.
By the 24th of February it was starting to look like a proper roof. The flying rafters were up (that's the pair that seem to "float" at the front there). All the planks were on except that we'd left a nicely framed hole for the chimney flue to go through. We'd also started building the posts for the south veranda.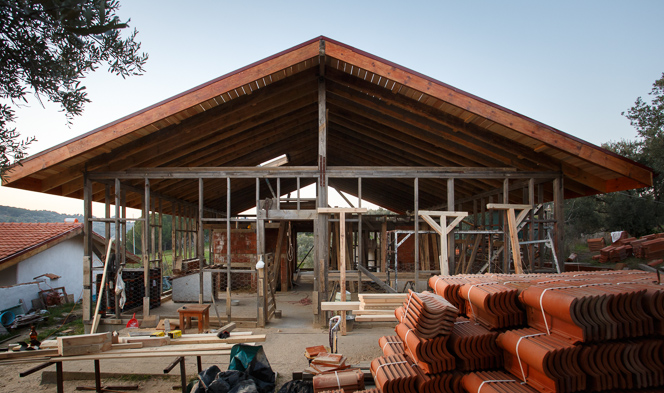 Around this time I took the camera up on the roof and got a full panorama of the view. With the extra elevation up there you can see down to Germencik and the Meander Valley beyond. I really like this shot because it's the best way I can think of to place the house into the surrounding landscape. (The centre of the photo is north if you're curious.)

Then it was time to lug rolls and rolls of bitumen membrane plus a couple of thousand tiles up onto the roof and actually do the part that keeps the rain off. Laying the tiles isn't so bad; it's getting them up there that's hard.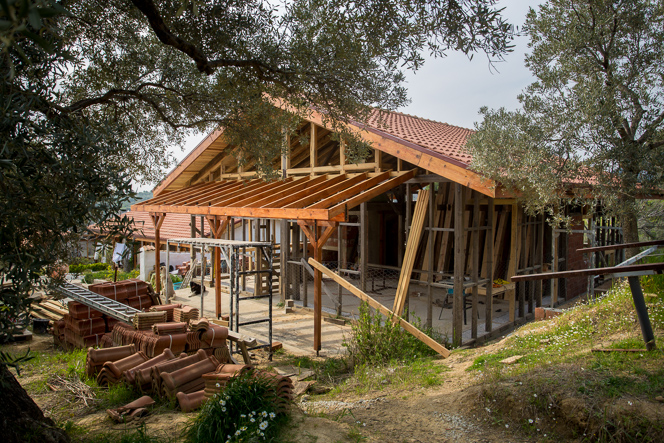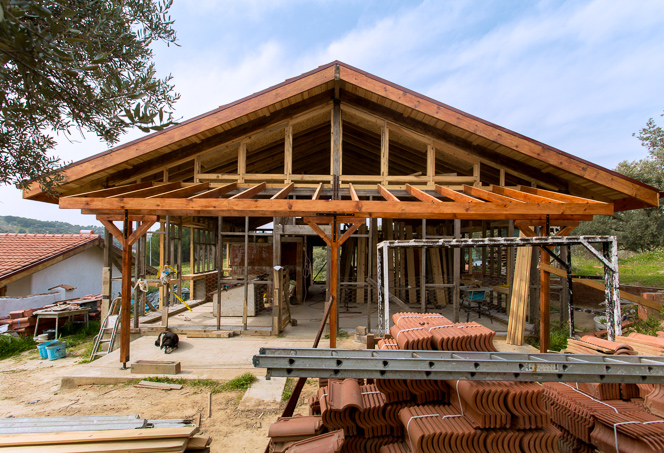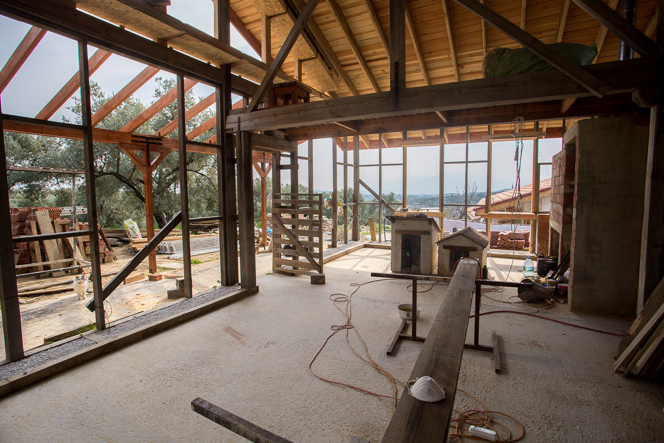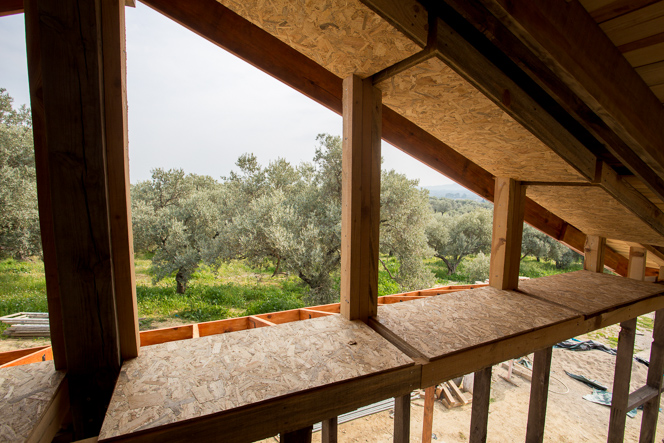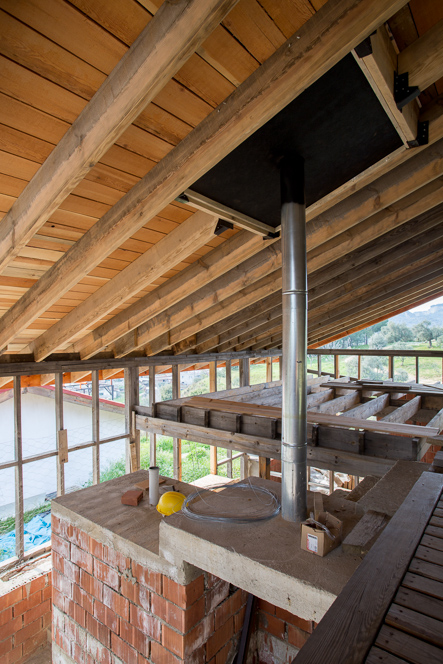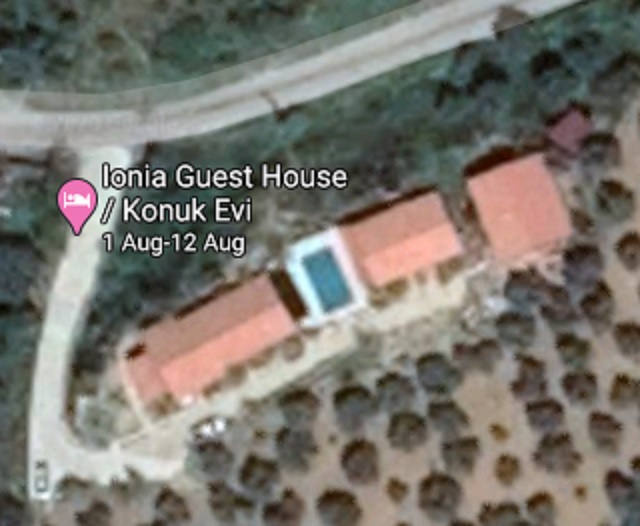 And then at the end of March, people finally realized how serious coronavirus was and the country closed down, basically. Regrettably we had to let our two new guys go: we had hoped to give them at least a month or two of additional work. (Apologies, Recep and Murat. You worked really hard and we appreciate it.)
So the early months of 2020 were mostly about getting a roof on the house, but that doesn't mean we did absolutely nothing else. There is always time to take photos of the dogs, for example.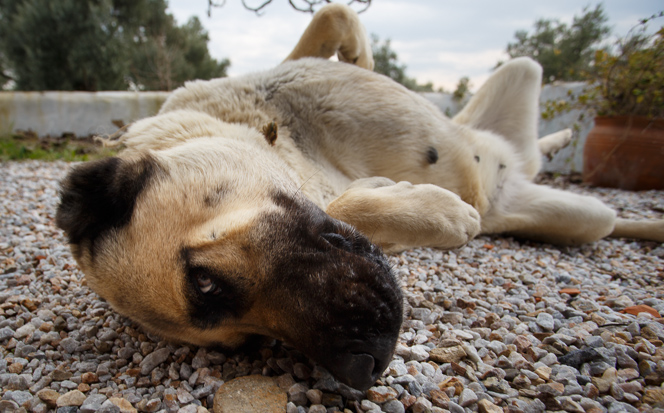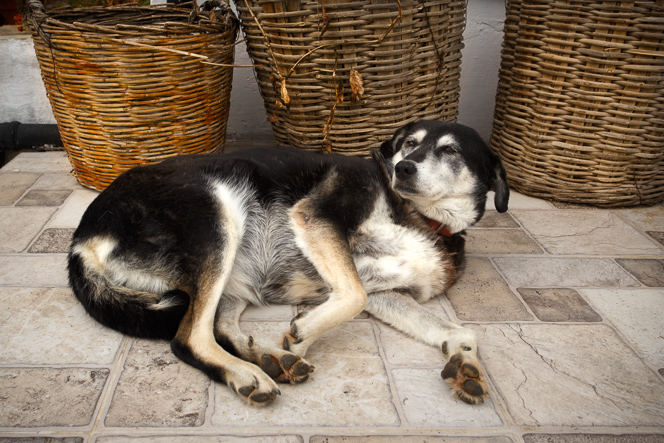 I never get tired of the rich colours of winter sunsets around here. (I know, I know, I have posted similar photos before, but bear with me.)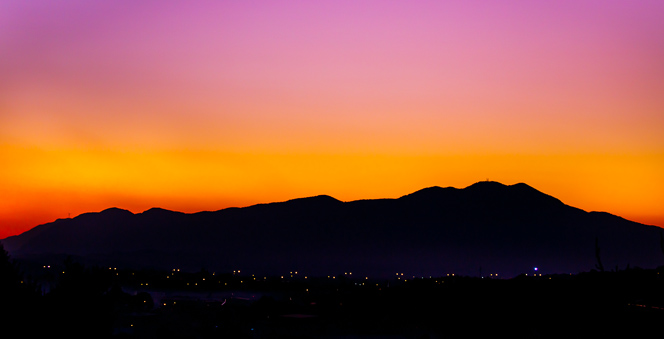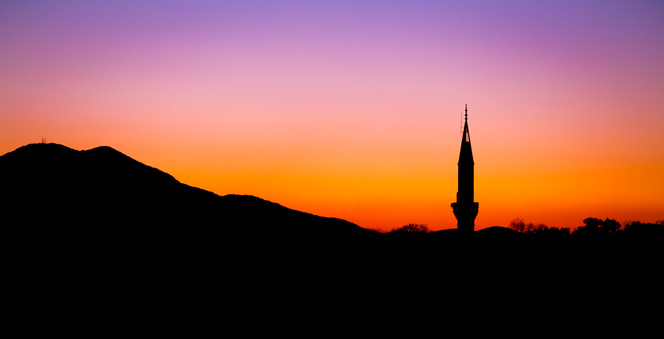 I had a very unusual day out when I was invited to the Germencik camel wrestling festival. I've known about this one for a while but hadn't seen it before. (I confess to being disappointed when I learned that the wrestling was camel vs. camel and not man-against-camel.)
So, a surprising number of local families keep camels. I think that many decades ago they were used as a proper pack animal and now they're more of a prestige thing. You don't see much of the camels throughout the year but in January everyone dresses their camel up in a fancy harness and takes it down to the local showground for the main event.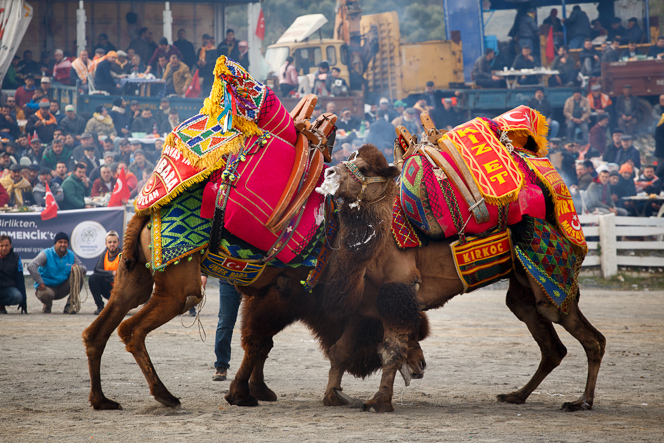 I'm not 100% sure how I feel about this one. Clearly it's a big thing on the local calendar, and it was nice to see some of our neighbours getting a rare opportunity to socialize and drink rakı and watch some wrestling. It's not quite clear how the camels feel about it. They seem to lead a very quiet life for the rest of the year so perhaps they're up for a bit of aggro. And to be fair, they're seen as much too valuable to allow them to seriously hurt each other: if two camels really get stuck into it they're quickly dragged apart with ropes.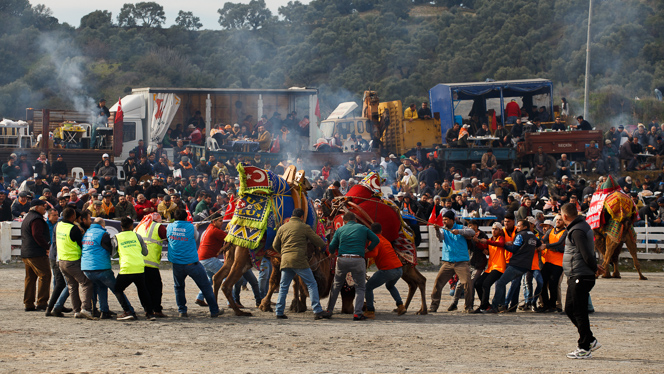 Definitely something different. Come in January if you'd like to see it.
Just before the lockdown hit we had a visit from an old friend and that gave us an excuse to take him to Miletus, one of the ancient Greek cities in the area, and one we hadn't seen much of. Miletus was the home of Thales, Anaximander, and Anaximenes, so you can make a case for it being the birthplace of philosophy, apparently.
Philosophy aside, they certainly knew how to make monumental things out of stone. It's yet another really impressive site in our valley.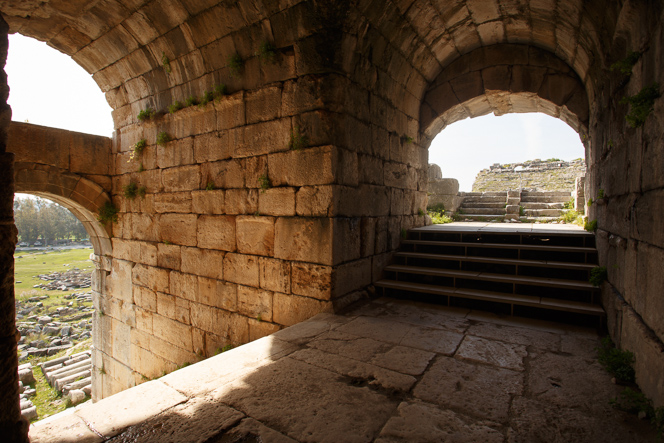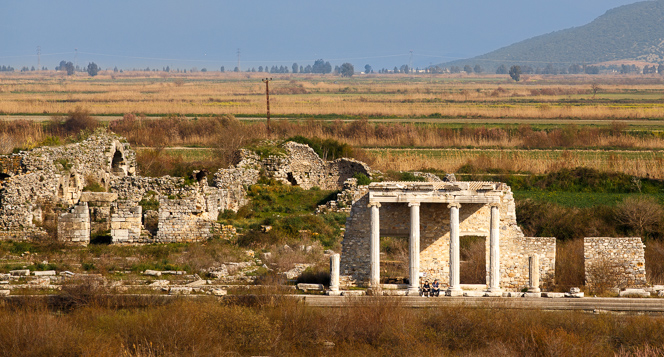 We've been slowly teaching ourselves how to make videos, and we used the emergence of spring colour in the garden as a theme for our first effort. You can choose between Sirem's version that uses only ambient sound and has a calm, Zen-like atmosphere…
…or my version, with an entirely inappropriate blues-funk soundtrack and some jarring "I just learned how to edit!" cuts.
And of course we can't go a whole year without adopting any new animals. So here is a quick look at Leo, who was found wet and miserable and angry and hungry on a cold day in January. He had grown up a bit by the time this video was filmed, and he's now a very happy and extremely annoying cat. But we love him.
That's almost everything. Thank you to everybody who came to visit last year, and a shout-out to all the people who had bookings for this year and have understandably had to cancel. We hope to see you all again one day when the world has gone back to normal.
In the meantime we're back to working on our own and we're pushing on with the house. On the north side there's going to be a raised porch with insect screens, and we finished the framework for that a couple of weeks ago.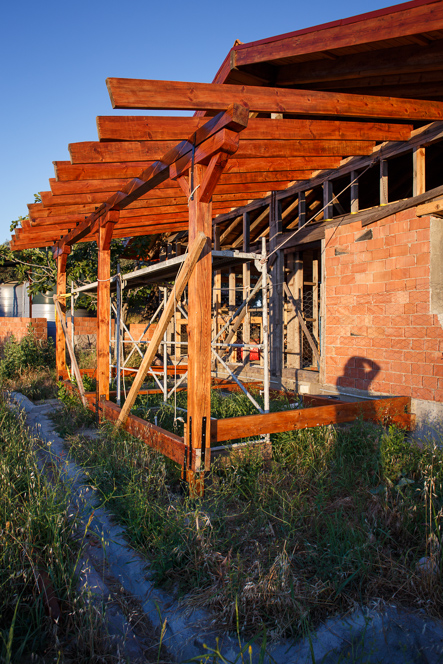 One of the current jobs is putting in a floor for the upstairs bedroom area. Careful work as you have to get the nails in at 45 degrees inside the groove of the tongue-and-groove floorboards. That way they don't show later on.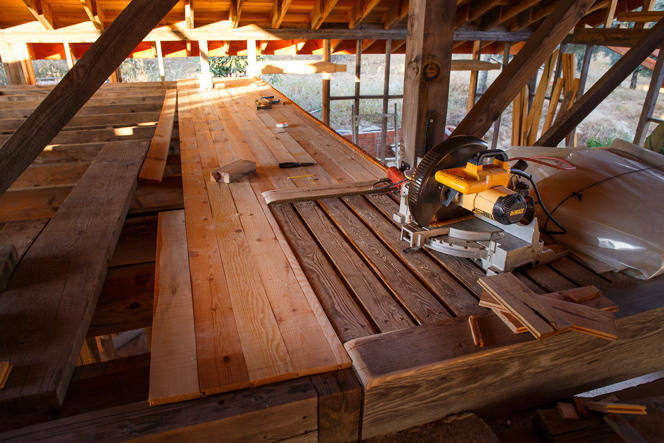 And things move fast enough that my photos are already out of date. In fact the straw for the walls was delivered two days ago, and is now stacked neatly in what's going to be the kitchen. But I don't have any photos of that yet (Sirem does though!).
Thanks for reading.