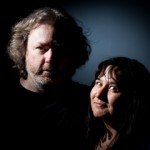 Hi, and welcome to our blog. Some of you will already know us, and will have heard about our crazy project in great detail.  For those who haven't met us before, we're Jason and Sirem.  We've had enough of our jobs in the UK and are about to move to rural Turkey to build a hotel.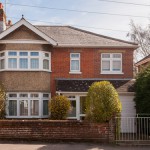 This is the house in Southampton we'll be leaving behind. We've been here for seven years and it's been a great place to live, but it's time to go.
And here are some photos of where we're going.  We bought a small farmhouse and about an acre of fig orchard on a hillside near the village of Hıdırbeyli.  Which is near the town of Germencik, just inland from Turkey's Aegean coast.
We'll be about half an hour from ruins of Ephesus, with many other archaeological sites only a short drive away (e.g., Priene, Magnesia, Miletus, Didyma, and Aphrodisia). We're also about half an hour from the beach.
All that archaeology gave us the idea for what to call the hotel.  We're right in the middle of what was once Ionia, one of the colonies of ancient Greece.  So our place will be the Ionia Guest House.
The plan is to build a small hotel with about six rooms around a central garden courtyard and pool.  We want it to work as a base for visiting the attractions of the Aegean coast, and at the same time give people a taste of the Turkish countryside. We plan to grow our own fruit and vegetables, to use great local food, and to raise chickens for eggs.  We want to build the place in a sustainable way (timber-frame straw bale construction, covered in local clay plaster). It's going to take us a couple of years to get it all up and running, so the blog is for keeping people up to date on our progress.
Thanks for stopping by.