We're planning to build our guest accommodation using timber-frame straw-bale construction. We're doing that for lots of different reasons. We think it looks great, e.g., in this straw-bale house interior from New Zealand.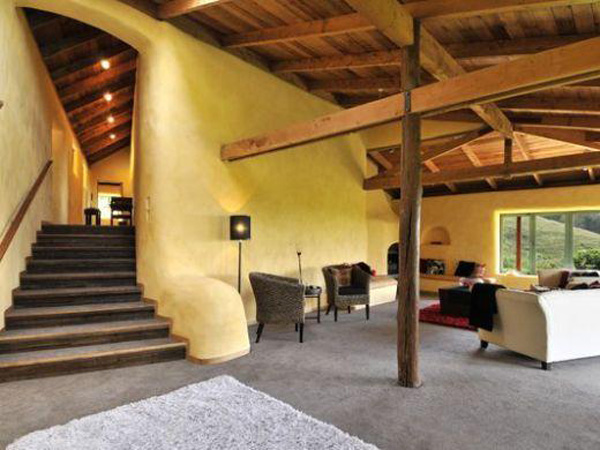 The 50cm+ thick walls will make excellent insulation during the hot summer months, and it's a cost-effective green-building idea. It also fits in well with local Turkish architecture: many houses in the village are made from kerpiç (adobe bricks) and once we've covered our straw bales in clay plaster, the walls will look very similar.
One final reason: Turkey does get the occasional earthquake, and we've been really impressed with how well straw-bale houses hold up to earthquake testing.