Ionia Guest House is a rural bed-and-breakfast here in Turkey's Aegean region. Our two rooms are spacious with ensuite bathrooms and private verandas.  There's a swimming pool with a large terrace, and a cafe serving local food. The hotel is set in a fig orchard surrounded by olive groves — think of our place as a country oasis where you can rest and recharge.
You can check availability and book instantly on Booking.com or Airbnb.
Or bookings@ioniaguesthouse.com and we'll get back to you within 24 hours. In the meantime, take a look at our photo collection for a better idea of what to expect from your stay.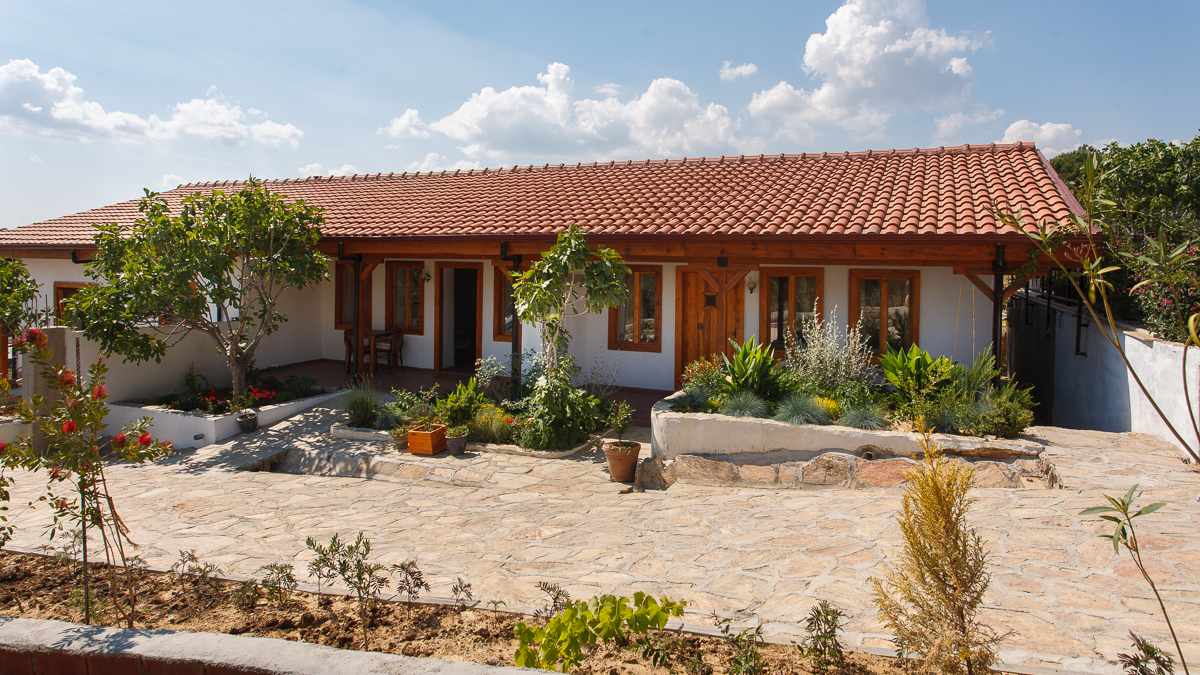 As seen on television! We featured on "Ons Droomhotel" on RTL4 in the Netherlands, and on "Alex Polizzi's Dream Hotel" on Foxtel in Australia. The same episode will shortly be seen in the UK on Channel 5 as part of the series "Our Dream Hotel" (early January 2018).
We're passionate about green building  and used 100% local materials to build the hotel. The walls are timber-frame, with straw bales laid out like giant bricks, and finally covered in layers of lime plaster. All this gives excellent insulation for both temperature and sound.
Our place is just off the route from Ephesus to Pamukkale. It makes a great base for exploring the stunning archaeological sites of the Meander Valley and ancient Ionia, including Priene, Magnesia, Tralleis, and Miletus. We're also a good choice for visitors interested in local markets, authentic Turkish food, and exploring the natural landscape. Check out our local attractions page for more things to see and do. And we're easily reached from either Izmir or Bodrum airports (some tips on how to get here).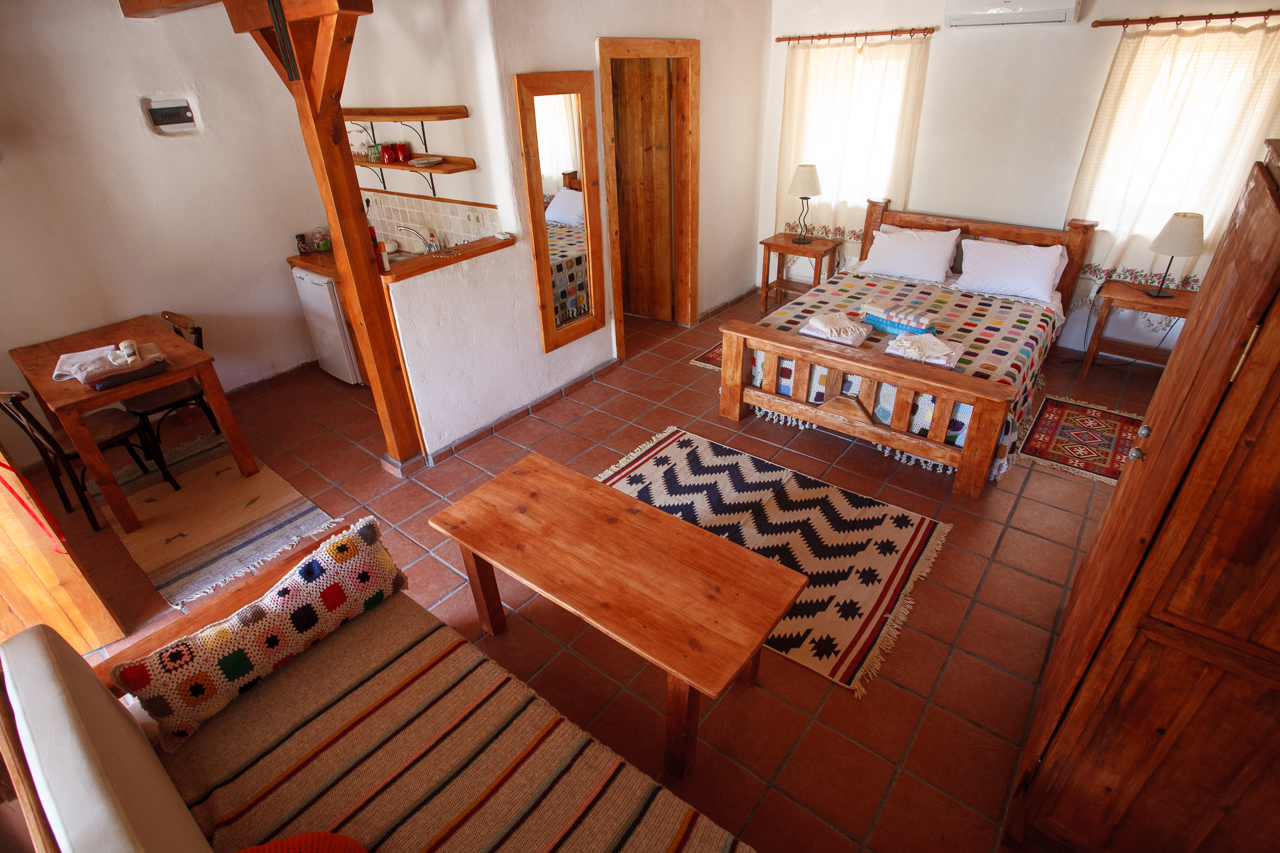 Finally, the story of the hotel's construction and our new life in Turkey can be found on our blog.