Again, it's been a long wait between blog posts. I'm sorry about that. But honestly, it will probably happen again. We've been as busy as ever, with guests and with construction. It's hard to make the time to post something that feels like more than a tiny incremental update. So here's a random assortment of things instead!
The headline news is that with the help of some friends we finally made a video tour for the hotel. Huge thank you to Tim and Selda for all the time they put into it. At 2 minutes 16 seconds, I'll let the video speak for itself…
We hope you liked it. If anyone is up for helping us add subtitles in different languages, drop me a line. (Currently have English, Turkish, Spanish, German, Dutch, and Japanese, with French, Italian, and Polish on the way. Cheers to all of our translators.)
If you're still up for looking at mere photos after that, I've collected a few landscape shots taken from within a couple of hundred metres of the hotel. Putting us into the surrounding landscape, if you like. These were taken in late winter, and you can see from the green grass that we got a lot of rain this year.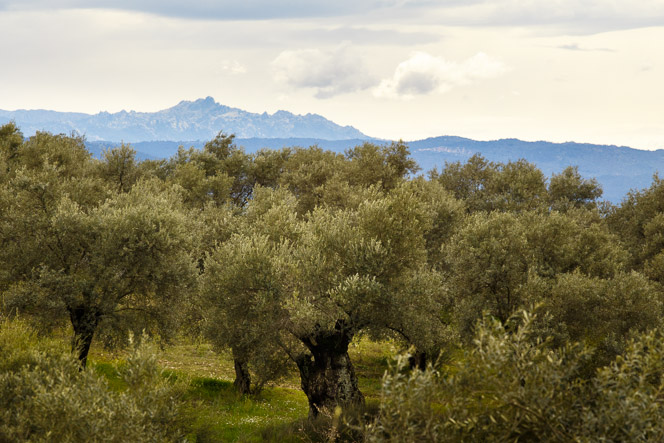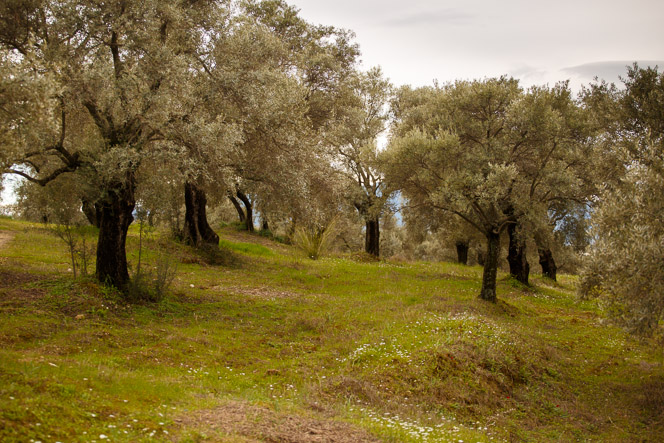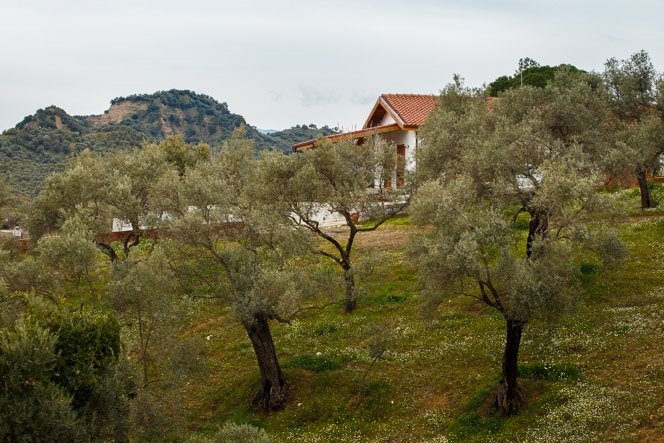 There's a tourist attraction near Dilek National Park called the "Cave of Zeus". For some reason I always assumed it would be disappointing and never bothered to have a look at it until this year, despite it being just off the main road. Turns out it's pretty cool. Didn't get to meet Zeus though, sadly.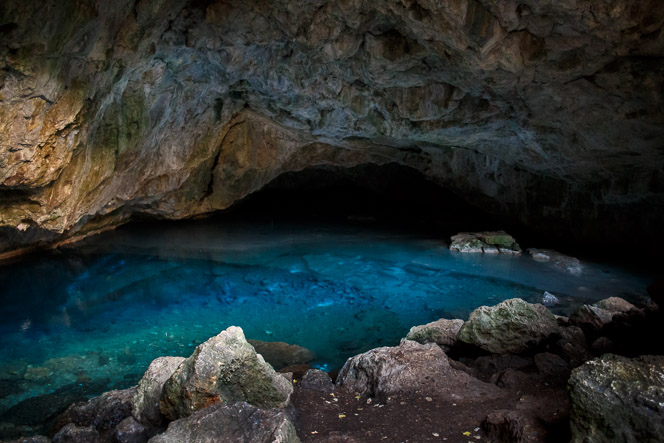 More recently, with the place all cleaned up in preparation for shooting the video, I took advantage by taking a couple of panoramas. Hopefully they show how the pool area has come along.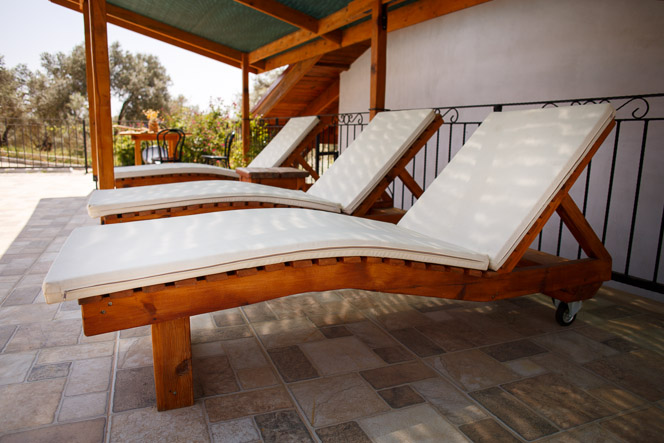 I know I keep saying this, but as the gardens mature they change everything for the better. Here's a little bit of supporting evidence.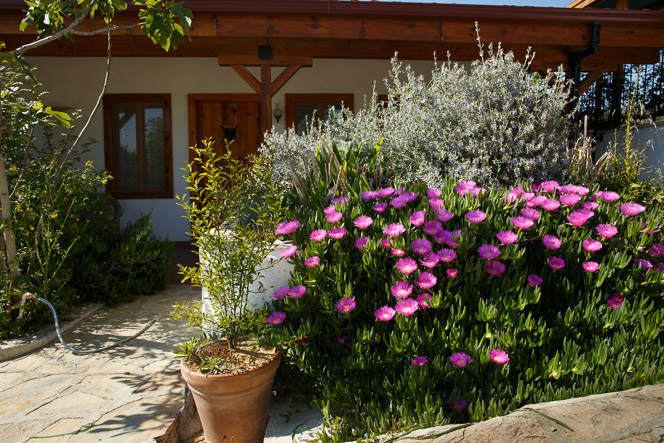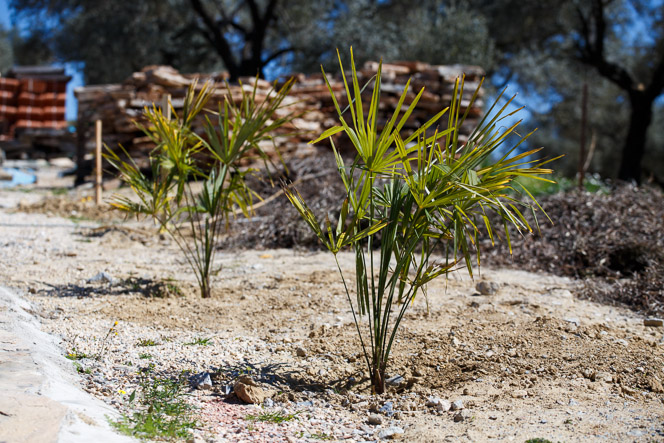 One of the main construction jobs has been extending the paved driveway further up towards our new house, and also trying to sort out the entrances to rooms three and four. They needed gardens, of course, but also pathways and little bridges to connect them to the drive. Things were especially tricky with room four, because if we got it wrong the pathway would send rainwater flooding down onto the veranda. Thankfully things seem to be working OK.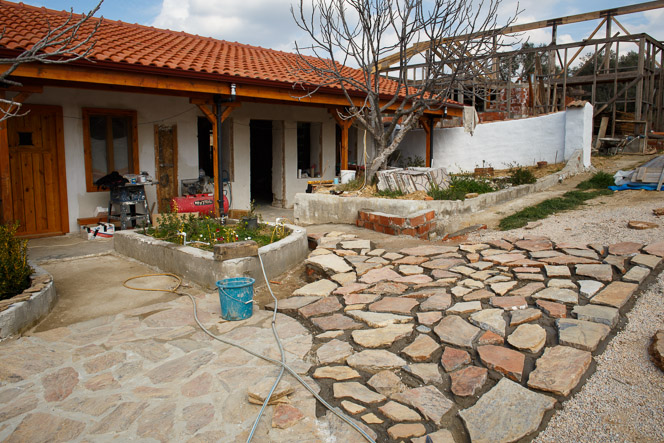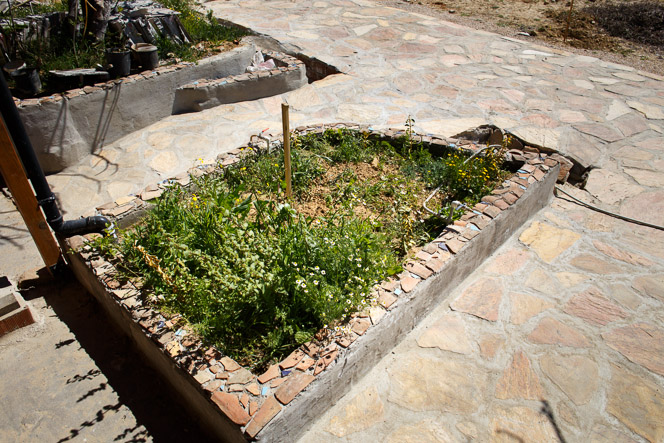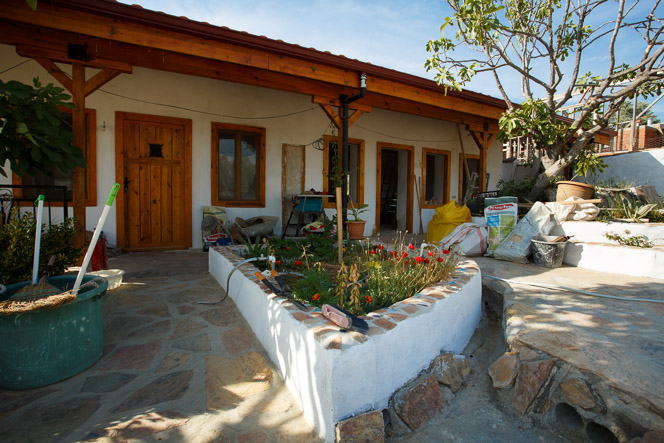 Sirem had the bright idea to use our vast collection of broken tiles to decorate the garden walls. Smashing them into fragments with a hammer is easy enough, but it's a lot of work cementing them onto the wall and adding grout. I think it looks pretty cool though.
The other big job is getting room four into a habitable state. We're actually in a massive rush to get it done right now, having fallen into our usual trap of a self-imposed deadline. (Some regular guests are arriving soon and asked about staying in the new room; we foolishly said yes and are currently scrambling to get everything finished in time!)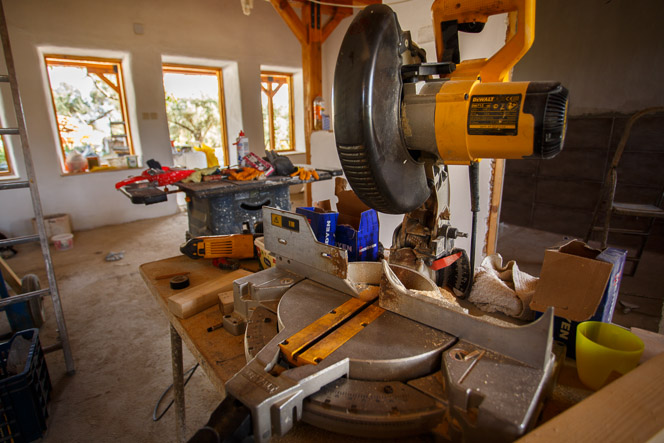 And after room four is done, of course the next big push will be to finish our house. Disappointed not to have more to show you on that front, but this summer should bring progress. And we're looking on the bright side: the milestone of having all four guest rooms operational will be something worth celebrating.
And finally some cat photos. Dogs next time, I promise.